Attorney General Bonta: Credit Card Companies Should Honor Their Pledge to Protect Public Safety
March 16, 2023Contact: (916) 210-6000, agpressoffice@doj.ca.govSACRAMENTO — California Attorney General Rob Bonta today, as part of a multistate coalition of 14 attorneys general, sent a letter to Visa, Mastercard, Discover, and American Express demanding the credit card companies honor their pledges to adopt and use a new merchant category code (MCC) for firearms. The code would help state and federal law enforcement crack down on illegal firearm sales and potentially assist them in identifying transactions that may predict imminent mass violence. Although the vast majority of firearm transactions reflect lawful purchases, many are unlawful and include the purchase of ghost guns and assault weapons, the purchase of firearms that will be illegally trafficked, and high risk and high-quantity purchases that could indicate potential mass shootings. The companies, who in September 2022 announced that they would adopt the code, have now put the decision on pause after several states have threatened to pass legislation barring use of the codes in their states. This decision will ultimately put the public at risk and hurt law enforcement efforts to prevent terrorism and mass shootings. "Everyone in this country, including credit card companies, has an important part to play in our fight to save lives and combat senseless violence," said Attorney General Bonta. "These companies have the ability to aid law enforcement in efforts to protect public safety by preventing mass shootings and terrorism, and gun deaths. This has never been more urgent ­­­— people are dying from gun violence each and every day. Every minute that these companies fail to act puts people at risk, and efforts to discourage this critical move to save lives are misguided and misleading."­­­­­­­­­ On September 2, 2022, California Attorney General Bonta and New York Attorney General Letitia James called on credit card companies to create an MCC for firearms. Attorney General Bonta outlined that the code serves as an important tool that local, state, and federal entities can use to thwart mass shooting events before they occur. According to a New York Times report, there had been 13 shootings that killed 10 or more people in the decade before the report; at least eight of those mass shooters used credit cards to buy their weapons, including the mass shootings in Las Vegas, Nevada in 2017 (61 dead, 867 injured); Aurora, Colorado in 2012 (12 dead, 70 injured), and Orlando, Florida in 2016 (50 dead, 58 injured). MCCs are four-digit codes maintained by the International Organization for Standardization (ISO), which classify merchants by the nature of their businesses. Financial institutions and payment networks — including Visa, Mastercard, and American Express — use the ISO standard to assign MCCs to merchants in order to determine interchange rates, assess transaction risks, and generally categorize payments. MCC codes range from general to highly specific — for example, while electric razor stores, tent stores, and leather goods stores all currently have unique codes, there is no unique code for brick and mortar gun stores: gun and ammunition retail outlets are instead classified as "miscellaneous" or "sporting goods." A copy of the letter is here.   Tags: Firearms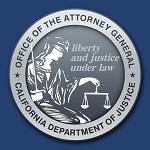 Contact: (916) 210-6000, agpressoffice@doj.ca.gov
SACRAMENTO — California Attorney General Rob Bonta today, as part of a multistate coalition of 14 attorneys general, sent a letter to Visa, Mastercard, Discover, and American Express demanding the credit card companies honor their pledges to adopt and use a new merchant category code (MCC) for firearms. The code would help state and federal law enforcement crack down on illegal firearm sales and potentially assist them in identifying transactions that may predict imminent mass violence. Although the vast majority of firearm transactions reflect lawful purchases, many are unlawful and include the purchase of ghost guns and assault weapons, the purchase of firearms that will be illegally trafficked, and high risk and high-quantity purchases that could indicate potential mass shootings. The companies, who in September 2022 announced that they would adopt the code, have now put the decision on pause after several states have threatened to pass legislation barring use of the codes in their states. This decision will ultimately put the public at risk and hurt law enforcement efforts to prevent terrorism and mass shootings.
"Everyone in this country, including credit card companies, has an important part to play in our fight to save lives and combat senseless violence," said Attorney General Bonta. "These companies have the ability to aid law enforcement in efforts to protect public safety by preventing mass shootings and terrorism, and gun deaths. This has never been more urgent ­­­— people are dying from gun violence each and every day. Every minute that these companies fail to act puts people at risk, and efforts to discourage this critical move to save lives are misguided and misleading."­­­­­­­­­
On September 2, 2022, California Attorney General Bonta and New York Attorney General Letitia James called on credit card companies to create an MCC for firearms. Attorney General Bonta outlined that the code serves as an important tool that local, state, and federal entities can use to thwart mass shooting events before they occur. According to a New York Times report, there had been 13 shootings that killed 10 or more people in the decade before the report; at least eight of those mass shooters used credit cards to buy their weapons, including the mass shootings in Las Vegas, Nevada in 2017 (61 dead, 867 injured); Aurora, Colorado in 2012 (12 dead, 70 injured), and Orlando, Florida in 2016 (50 dead, 58 injured).
MCCs are four-digit codes maintained by the International Organization for Standardization (ISO), which classify merchants by the nature of their businesses. Financial institutions and payment networks — including Visa, Mastercard, and American Express — use the ISO standard to assign MCCs to merchants in order to determine interchange rates, assess transaction risks, and generally categorize payments. MCC codes range from general to highly specific — for example, while electric razor stores, tent stores, and leather goods stores all currently have unique codes, there is no unique code for brick and mortar gun stores: gun and ammunition retail outlets are instead classified as "miscellaneous" or "sporting goods."
A copy of the letter is here.